BDSM Orlando Fetlife group Fetish & BDSM Club
Address: Orlando, FL, USA
Fetlife: https://fetlife.com/groups/345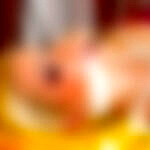 It doesn't matter if you go to a real-life group, or if you go to all of them in Orlando. You are welcome to join.
No flaming, no bullshit, no drama.
This is not a forum for solicitation, whether you're seeking or selling.
This is not a forum for hook-ups.  Personal ads have a sticky to direct you to appropriate groups.
Note: If you post personal ad-related information in the main thread area, your post will be edited or potentially deleted.
Please do NOT post about events in the normal threads.
If you're posting an event that is NOT in Orlando, put it here. Thanks!
Your event is in Orlando? Put it here! 🙂
Rules:
Seriously, if you make have to log in continually to monitor what you're posting… This isn't a daycare. I will put you in a timeout from the group. Repeat offenders and making throwaway profiles to circumvent will get you banned.
I do not suffer fools, gladly or otherwise.
 Jump right to the comments 
Other local BDSM parties in Florida (FL)