Beaumont, Texas Area Kinksters Fetlife group Fetish & BDSM Club
Address: Beaumont, TX, USA
Fetlife: https://fetlife.com/groups/44262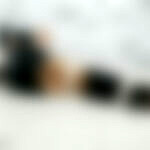 We are a group of kinky peeps from all walks of life, relationship dynamic, kink, gender, and sexuality from the Southeast Texas area. This includes Jefferson and Orange counties and the surrounding areas. We try to promote the community and lifestyle in a positive manner in a typically straight laced vanilla part of the world. We hold a munch, meet and greet and typically one other public event a month to build group togetherness, education and meeting new people. Please see our stickies for additional rules, our monthly calendar, and our vetting and play party resources.
Rules:
Do not attack anyone for their kink, gender, sexual or BDSM orientation, race, or any other reason. If you do, you will be banned.
We DO NOT allow personal ads of any kind. There are other places to post those. This is not it.
Remember to respect family and lifestyle dynamics. Do not assume members are available to play or flirt, even if obviously single.
Respect the privacy of our members. Do not discuss what happens at events with non members. Do not bad mouth or spread false rumors about the group. This is cause for banning.
Do not block the admins.
Do not promote groups or events without permission from an admin.
 Jump right to the comments 
Other local BDSM parties in Texas (TX)