Hookups close to San Francisco FetLife group Fetish & BDSM Club
Address: San Francisco, CA, USA
Fetlife: https://fetlife.com/groups/11654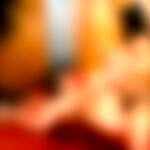 Want to meet someone within a 2 hour drive of San Francisco? Try it here.
Full-blown long term relationships
A date for an upcoming play party
Practice sessions
A casual relationship that might grow into more
A single time to play
Anything from one time to permanent – just be honest and forthright in your description
Long term to short term, poly or monogamous. Just describe your interest.
 Jump right to the comments 
Other local BDSM parties in San Francisco