BDSM Oregon Fetlife group Fetish & BDSM Club
Address: Oregon, USA
Fetlife: https://fetlife.com/groups/15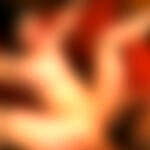 A group dedicated to the kinky events and activities in the great state of Oregon!
But since Oregon is so damned open minded and kink friendly,
send the owner/moderator(s) a note if you have something that you
might want to post.
Rules:
Please do not post 'Personals' style posts seeking activity partners or posts to sell or seek items or looking for roommates. There are Oregon Personals groups in place for that purpose. Violating this rule may result in a ban.
 Jump right to the comments 
Other local BDSM parties in United States of America (USA)