BTNG Boston's Young & Kinky Fetlife group Fetish & BDSM Club
Address: Boston, MA, USA
Fetlife: https://fetlife.com/groups/22718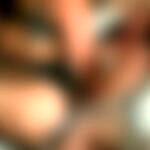 Boston's The Next Generation, or BTNG, is a Boston area group dedicated to providing a space for young Boston kinksters in the local scene, both by providing a welcoming environment for newer kinksters and by fostering a sense of community.
BTNG hosts a munch on the second Saturday of each month. During the Covid-19 pandemic, we are exclusively hosting munches on Discord (links are available after RSVPing). Previously, we ran events at the Prudential Center, along the Belvidere Arcade. In addition to the monthly BTNG munch, other local events will periodically be advertised in the BTNG group, with the goal of helping to expose and introduce young Boston kinksters to the greater community.
This group is not meant to replace or compete with the Camberville TNG group. Instead, BTNG will provide a more controlled exposure to Boston events for young newcomers. Camberville TNG will continue to be an excellent place for anyone to find and post TNG related news and events, especially related to the Cambridge and Somerville area.
Please contact an admin before posting an event; personal ads are not allowed & will result in bans.
 Jump right to the comments 
Other local BDSM parties in Massachusetts (MA)