Boston's Uncollared slaves Fetlife group Fetish & BDSM Club
Address: Boston, MA, USA
Fetlife: https://fetlife.com/groups/4605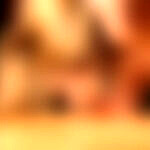 This is a group for uncollared slaves. If you are a Master or Mistress looking for a slave or slave looking for a Master or Mistress, If you are a Dominant looking for a submissive or submissive looking for a Dominant then, this is the place for you.
Rules:
The Group is called Boston's Uncollared slaves. Because that is were I live but anyone can join the group. It is not just for people that live in Boston it is for everyone that is looking for a slave, submissive, Master, Mistress or Dominant Power
I am going to add that if you are a "Pro Domme" then just make sure that is highlighted in the title of the post.
Be kind and respectful…. no snarkyness, no insults, play nice folks!!!!!!!!!!!!!!!!! I would like to emphasize this point. Please be respectful….their kink may not be your kink, their fetish may not be your fetish but, all are welcome to post what it is that they offer or what they are looking for.
 Jump right to the comments 
Other local BDSM parties in Massachusetts (MA)