Boston-Area Polyamory Fetlife group Fetish & BDSM Club
Address: Boston, MA, USA
Fetlife: https://fetlife.com/groups/37079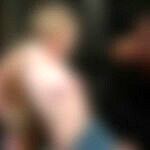 This group is for polyamorous people in the metro-Boston area, including people in poly relationships, poly-identified folks, friends, allies, and the curious. This group is also for those outside the area involved with Boston-area polyamorists, whether as friends, exes, long-distance partners, or what have you.
There is a new Poly Meetup for female and non-binary identifying folk. It's called Poly Ladies/non-binary Meet Market of Boston.
Rules:
Feel free to post a personal ad, but you get one… so you may bump it once a week.
Polite and respectful discussion is encouraged, as is open and honest communication. A sense of humor, likewise.
This group is open to and respectful of all models of polyamorous living and all sexual, gender, and kink expressions. Gay, bi, trans, furry, pony, puppy, vampires, Genderqueer, Queer, non-binary, Male identifying, Female identifying and Gender Fluid folk.
 Jump right to the comments 
Other local BDSM parties in Massachusetts (MA)