Atlanta Polyamory Fetlife group Fetish & BDSM Club
Address: Atlanta, GA, USA
Fetlife: https://fetlife.com/groups/24270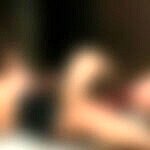 A group for polyamorous and polyamory friendly folks in and around Atlanta.
Here you can network and learn about area meetings or talk about polyamory experiences with Polyamorous Peeps from around your area. With meetups all over the metro (and now on Zoom) you are sure to find something to do.
We promote, educate and help polyamorous people network by building community from within.
We strive to create a safe and pressure free environment for polyamorous people to come together and discuss the everyday problems that come with the lovestyle. We are not a place to come to find a date or a hookup. We recognize that relationships grow from familiarity and we do not discourage this, but we work to maintain a pressure free environment that our members appreciate.
PERSONAL ADS WILL BE DELETED. Repeat offenders will be kicked from the group.
Rules:
No trolling
No classifieds/personals. Your post will be deleted, with or without warning, repeat problems will result in a ban.
Discussions are welcome
Introduction discussions/post are welcome, if it can be read as personal ad editing will happen.
Do not respond to discussions or posts as if they are personal ads
Other groups can post in the Other Events sticky. You can contact Sacara if you would like start a discussion.
Atlanta Poly, Inc is committed to presenting a membership that is fun, friendly, and informative for all participants. This includes creating an atmosphere that is inclusive, sex-positive and harassment-free. All participants are required to adhere to our code of conduct at all membership venues and all membership-related social events.
Atlanta Poly, Inc does not tolerate harassment of or by participants in any form. Prohibited conduct may include but is not limited to harassment related to gender, gender identity, sexual orientation, disability, physical appearance, body size, race, age, religion, sexual images in public spaces (not related to membership sessions or materials), deliberate intimidation, stalking, harassing photography or recording, sustained disruption of talks or other events, inappropriate physical contact, and unwelcome sexual attention. Atlanta Poly, Inc recognizes that derision of religion is common at its membership and welcomes such discussion. However, the harassment of individuals for his or her religious beliefs will not be tolerated. Racist, sexist, homophobic, or transphobic conduct will not be tolerated.
Affirmative Consent in all connections
Atlanta Poly, Inc requires all members to practice affirmative consent in all forms of connection including physical, verbal, emotional, and spiritual at our events and on our digital platforms. If you're not familiar with affirmative consent, please read this article. Simply, if you're unsure of the person's consent, consider it a no.
We encourage remembering the following acronym to guide your practice of consent within our community: F.R.I.E.S.
Consent is:
Freely given. Doing something sexual with someone is a decision that should be made without pressure, force, manipulation, or while drunk or high.
Reversible. Anyone can change their mind about what they want to do, at any time. Even if you've done it before or are in the middle of having sex.
Informed. Be honest. For example, if someone says they'll use a condom and then they don't, that's not consent.
Enthusiastic. If someone isn't excited, or really into it, that's not consent.
Specific. Saying yes to one thing (like going to the bedroom to make out) doesn't mean they've said yes to others (like oral sex).
Atlanta Poly, Inc understands that human interaction can be complex and confusing. Please give each other the benefit of explaining behavior you find offensive or unwelcome. However, participants asked to stop any prohibited conduct are expected to comply immediately. Please help us learn from mistakes and educate us on the correct way to handle the situation.
If you feel uncomfortable with another member's actions towards you, please contact leadership so we can take appropriate action.
Failure to abide by our membership code of conduct will result in ejection from the membership without refund at the sole discretion of membership organizers.
Family Friendly Events
This group welcomes families with children and expects all participants to treat these families with courtesy and respect. Parents or guardians bringing children are responsible for their children's behavior. Parents or guardians should be aware not all sessions may be suitable for children.
LGBTQ Friendly Events
To ensure that all members of the polyamorous community are welcome in our membership, Atlanta Poly, Inc is consciously working to create a safe space for members of the LGBTQ community in our membership.
In bathrooms, many transgender people face harassment that can lead to discomfort or even arrest and violence. Such conduct is unacceptable to Atlanta Poly, Inc and we aim to create a safe and welcoming environment for all polyamorous people, including those in the transgender community.
Please listen to ALL people's needs and stories when they are volunteered; but ALSO please respect people's privacy and boundaries and do not ask questions that you wouldn't WANT ASKED TO YOU BY anyone else. Do not make assumptions about other people's gender identity or expression. Do respect and call people what they ask you to call them. If you aren't asked please be as neutral as possible by not using gender pronouns, and using generic terms. Please respect the private nature of relationship structures, and don't ask invasive questions about someone's relationships. Please treat all relationship structures with respect. Do not refer to additional partners as "primary, secondary, tertiary," or in any other manner that places value on a particular relationship or person unless the persons in the relationship use those terms to describe themselves.
Now that you have read this entire document, please use the super secret codeword FRIES on your request to join our meetup group.
Atlanta Poly, Inc wishes to thank the organizers of Creating Change for their assistance in developing this policy.
 Jump right to the comments 
Other local BDSM parties in Georgia (GA)