Consent Kansas City Fetlife group Fetish & BDSM Club
Address: Kansas City, MO, USA
Fetlife: https://fetlife.com/groups/71405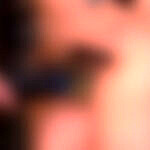 Welcome to Kansas City's friendliest, most fun-loving group of kinksters: the Consentians!
Consent Kansas City is dedicated to bringing kinky fun back to the local lifestyle community. We average at least an event per week, and all of them are designed to allow folks to really get to know the incredibly diverse, generous, educated, knowledgeable, witty, perverted, caring, responsible funsters who make up the Fellowship of Consentians.
CKC is a group for open-minded discussion by adults, for adults. Please act as an adult.
We exist to educate those interested in the safe practice of the BDSM Lifestyle and are continually learning from each other. We are NOT a Swingers group. Swingers are welcome at our events, with the understanding that we are a BDSM oriented organization.
In addition, anyone who attends our events in hopes of getting a little easy action will be seriously disappointed. We are VERY protective of everyone who attends our events, especially newbies, singles, females and submissives. We believe that Predators have NO place in the lifestyle and thus we simply do not tolerate aggressive behavior of any kind toward fellow Consentians.
CKC doesn't believe in setting a lot of rules for members to try and remember. We're all responsible adults and we expect Consentians to act like it. If you feel CKC is for you, consider yourself a member of our family of friends. No personal information will be solicited or collected.
NO PERSONAL ADS allowed in this group.
There are a plethora of Personals groups in Kansas City. If you post a personal ad here instead, you will:
Piss off the Mods, who will likely ridicule your post
Piss off the members, who will quickly alert the Mods
Demonstrate that you can't follow the rules and therefore cannot be trusted as a play partner
Ruin your standing in the local community forever
CKC will not tolerate politics, drama, bullshit or outings of any kind in this group. Any violation or flaming in any fashion may be considered cause for removal from the group.
CKC and it's facilitators have the right to Ban or Censor any member for just cause, up to and including removal from the group both on FetLife and in real life. When appropriate, details will be shared with other Kansas City group leaders who might, at their discretion, honor and respect CKC's actions.
Welcome to the Fellowship of Consentians. Play nice and have fun!
 Jump right to the comments 
Other local BDSM parties in Missouri (MO)