Atlanta Kinky Classifieds Fetlife group Fetish & BDSM Club
Address: Atlanta, GA, USA
Fetlife: https://fetlife.com/groups/42983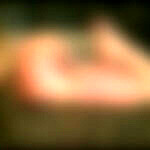 This is a group where you can post ads to find playmates, mentors, friends, roommates, vendors, or possible significant others, as well as buy, sell or trade personal items.
Event postings must be approved in advance by the group owner. Advertising for other groups is not allowed here.
Also, no posts for Findommes, 420 or pay for play of any kind. Violators will be deleted and banned.
 Jump right to the comments 
Other local BDSM parties in Georgia (GA)