Maryland Geeks and Nerds Fetlife group Fetish & BDSM Club
Address: Maryland, USA
Fetlife: https://fetlife.com/groups/6158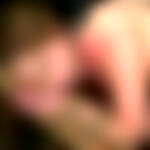 This group is for all of the Geeks, Nerds, Techies and Trekkies of FetLife from Maryland.
Rules:
If you would like to post an event, please contact SpiralOut420 and ask for permission. He probably won't bite, but then again he might.
I know we gamers can get a little crazy and passionate about our games but let's keep it civil in here. Debates are more than okay, as long as it doesn't turn into flaming.
 Jump right to the comments 
Other local BDSM parties in United States of America (USA)