Central Illinois BDSM Fetlife group Fetish & BDSM Club
Address: Illinois, USA
Fetlife: https://fetlife.com/groups/28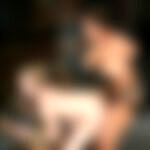 There are a variety of lifestyle groups in Central Illinois that have monthly munches and/or gatherings. Hopefully you can find it here and if you know of anything else going on please let us know.
Please feel free to post information about upcoming events, or ask questions. We encourage people to be involved and participate.
Rules:
Please use some common sense and courtesy when posting to the group. I don't want any flaming or personal attacks of any kind here either. Keep it respectful and be nice.
This isn't a group for personal ads. Don't advertise for partners, hookups, etc. There are places you can go to find what you're looking for, that doesn't involve making spammy "lookin for nookie?" posts here.
(Note: "Personal ads" will be edited or deleted. Take your chances. Either way the group owner doesn't want Personal ads on the group and they will be dealt with on a case by case basis.. If edited you may not like the content, so tread carefully.
Group owner reserves the right to delete any posts that she doesn't like. Group owner has the right to ban any member for inappropriate behavior.
Banning Offenses:
Flaming, personal attacks, threats, or any kind of malicious behavior toward members. If you have an issue with someone, be an adult. Work it out, or take it elsewhere.
Blocking the group owner or ANY moderators. The issue isn't that you're "hurting our delicate feelings" (because you're not). Part of leading a group is being able to communicate with with any and all group members whenever it becomes necessary. So the issue is, if all the leaders can't provide that leadership to a member, that member can't be here. NO exceptions.
Repeated spamming: Sometimes hard to define, but most of us know what it smells like.
Maliciously using people's real first and last names in posts, or otherwise "Outing" someone (The key word there is "Maliciously." Mistakes happen — posts will be edited or deleted, the member will be contacted with an explanation, and the benefit of the doubt will be given. However, see the next item…)
Repeatedly making the same "mistakes" (for example, posting a personal ad, or using people's real names and personal information without permission), after being warned.
 Jump right to the comments 
Other local BDSM parties in United States of America (USA)