North Carolina Classifieds! Fetlife group Fetish & BDSM Club
Address: North Carolina, USA
Fetlife: https://fetlife.com/groups/118426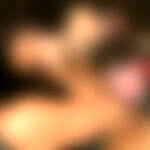 Respect for others
Respect the MoDs
Above All Else Have Fun
New SESTA / FOSTA Rules
With the new laws come new rules… The intent of the bill while noble in nature is a nightmare the way it is written! We want to keep avenues open so that people continue to have a way to connect with each other and this forum along with others like it don't go the same route as CL Personals.
Exchanging Sex Acts for Goods or Services: Members of FetLife have never been allowed to exchange sex acts for goods or services, so we don't need to change our guidelines. However, just like fetlife we will take a harder stance on this, any post related to prostitution, solicitation, or trading anything for sexual contact will be reported to the fetlife team prior to deletion and you will be banned from this group. No questions, no warning, just don't do it!
Escorting, Consensual Blackmail, & Financial Domination Fetlife's new policy is very clear, these items are not allowed on the site or this forum.
 Jump right to the comments 
Other local BDSM parties in United States of America (USA)