New Jersey Cuckold Fetlife group Fetish & BDSM Club
Address: New Jersey, USA
Fetlife: https://fetlife.com/groups/35281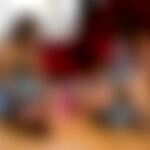 Remember..we are all here to have fun, share ideas, meet others, and indulge in this fetish.
This is a group for everyone who has an interest in cuckolding.
This group is for all who want to meet others and/or discuss this lifestyle with others
This is a group for REAL people….not wankers/wannabes or Pros looking for clients.
Rules are simple:
No flaming or trolling
Show respect to all members and their postings.
Do not use this group to populate any groups you have without express permission
No Pro Ads..No ads that look for Pay for Play There are many other groups for that
If you post an ad, and it is found on your profile that you ask for money of gifts for play, your posting may deleted without warning and/or banned from group
No ads for making a video to sell..such as Clips4Sale…there are other groups for that.
You can post personal ads here, however do not include personal contact information, have them contact you on your own profile.
No Kik Groups in general conversation board..there will be a sticky for those, post it there
All Events that charge an entrance fee must be posted in appropriate sticky
Nothing that violates Fetlife TOS rules will be allowed. If Fetlife contacts mods here about your posting, you may be banned.
If you are unclear about any of the rules, then contact the group owner.
Do not block the group owner or any mods
Those that Block the group owner or mods may be banned from the group without notice
Group owner reserves the right to edit or change rules at any time.
Play Nice !
 Jump right to the comments 
Other local BDSM parties in United States of America (USA)