Florida Gang Bangs Fetlife group Fetish & BDSM Club
Address: Florida, USA
Fetlife: https://fetlife.com/groups/36910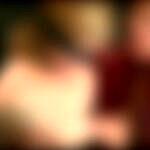 This group is for kinky folks interested in attending or organizing Gang Bangs in Florida. If you are planning a Gang Bang or Group Sex Party anywhere in the State of Florida please post it hear.
Feel free to send me a friend request at FFA
Please read and follow the group rules by clicking the link below.
Rules:
 Florida Gang Bang Parties ONLY
 Please help others find you by posting your location in the FIRST 2 WORDS of your Subject Line of EVERY posting you make.
Please put the DATE of your event, (If it applies) so that the Moderators can easily spot and remove outdated postings.
ANY POSTINGS THAT DO NOT BEGIN WITH THE CITY & DATE (If applicable) IN THE SUBJECT LINE WILL BE DELETED.
This is an active group with real members. Please do not make a post in this group if you plan on turning off your profile. ALL POSTS MADE FROM BLOCKED OR DEACTIVATED PROFILES WILL BE DELETED
All postings about parties, events, gangbangs, people to gangbang, personals and hook-ups that have taken place in the past will be deleted and general postings older than 60 days will be deleted to keep our group "fresh" and up-to-date.
Feel free to repost after your post has been removed. Please do not double post the same ad…. simply bump post a comment to your original posting to "bump" it to the top of the list.
Please do not post ads for any other groups, topics, discussions, websites, fantasies, kik, twitter, snapchat etc.
Thanks for your cooperation and remember…. stay Safe, Sane, Consensual and have FUN!… 🙂
 Jump right to the comments 
Other local BDSM parties in United States of America (USA)