Central Florida Kinksters Fetlife group Fetish & BDSM Club
Address: Florida, USA
Fetlife: https://fetlife.com/groups/16823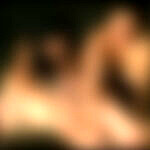 A place for those within Central Florida where one can openly discuss things about our lifestyle our outside of it. Upcoming events are welcomed also.
Rules:
Please don't attack someone personally, at all, ever. If someone attacks you personally please bring it to the attention of the moderators, do not get back at them by attacking them.
Let's keep an open mind. We are all here to learn. Please remember that not everyone will agree with your idea's or kink and you will not agree with everyone else's.
Please post all introductions in the Introduction threads, they are in the sticky section at the top of the discussions all thread.
Please don't post that you are looking for a hook-up, are a pro-Domme searching for clients, or troling this site looking for subbies, do not post items for sale or personal or classified ads here, thank you.
 Jump right to the comments 
Other local BDSM parties in United States of America (USA)