Central Florida Classifieds Fetlife group Fetish & BDSM Club
Address: Florida, USA
Fetlife: https://fetlife.com/groups/37418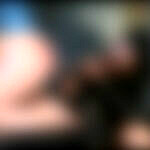 For central Floridians who are seeking that certain someone and are tired of scrolling thru post by people halfway across the glob.. so unless you live in Florida or southern GA don't bother joining. Keep the Bullshit and Drama level to a low.
Rules:
YOU MUST READ ALL STICKYS AS THEY ARE ADDED THEY CONTAIN IMPORTANT INFORMATION SPECIFICALY FOR YOU TO HELP WHEN POSTING AND HAVE OTHER INFORMATION YOU MAY NEED!

YOU MUST POST AS IS DIRECTED IN THE POSTING STICKY *
No Bullshit and Drama. Noone outside Florida or Southern GA should bother joining (unless you are a frequent Florida visitor.. or planning an extended visit) keep in mind that not everyone is greatly expeirenced so please try and be respectful to everyone!
NO ROASTING
NO OUTRIGHT DISRESPECT
BE KIND
If you have difference in opinions talk it out like an adult or "walk away" from the conversation. There will be no childish name calling and ridicule here.
 Jump right to the comments 
Other local BDSM parties in United States of America (USA)