Les Bon Temps FetLife group Fetish & BDSM Club
Address: Mobile, AL, USA
Fetlife: https://fetlife.com/groups/26330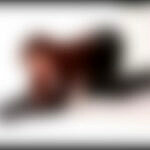 Welcome to Les Bon Temps! We are a group of kinksters in Mobile, AL dedicated to having a good time through education and risk aware consensual kink. We aim to host munches and educational events for members and guests from other BDSM groups along the Gulf Coast and beyond.
Please be respectful of each other. Flaming will not be tolerated. Remember that your kink may not be my kink, but your kink is okay.
If you have questions, please feel free to ask them. The only stupid question is the one that isn't asked. As this is a group that strives to educate its members, we will try to answer your questions to the best of our ability or point you in the right direction where you might find answers.
We are a pansexual group and welcome all genders and sexualities. Discrimination will not be tolerated here.
Rules:
You must be 21 or older to attend Les Bon Temps functions. No exceptions.
Members should be respectful of each other. Differences of opinion are permitted but flaming is not. This is also a no drama zone! Gossip and drama have no place here! If you feel someone has done something damaging to the local BDSM scene, please report it privately to the group leadership. Do NOT post it here. This is your only warning. If you post drama or gossip here, you will be removed from the group.
No personal ads may be posted to the Les Bon Temps discussion group. Les Bon Temps is not a dating service. If you are looking for a play partner, there are many classifieds groups on Fetlife which allow personal ads.
If you BLOCK a Moderator in such a way that they are unable to view your personal profile, you will be removed from the group, as you prevent yourself from being Moderated for group actives. We do not require members to friend the leadership or its members, but we must be able to review, contact, communicate.
Dress Code
Munches – Common sense rules apply. Munches will be held in public restaurants. No outlandish fetish wear, please. If you have discreet collars, they may be worn. Munches are open to anyone 21 years of age or older who wishes to attend, old hands and the curious alike.
Demonstrations – These are the educational events held monthly to help promote risk aware consensual kink. Presenters knowledgeable in various BDSM techniques come to share their experience with others. You can learn quite a lot at our monthly demonstrations. You must be 21 years of age or older to attend LBT events. Street clothes to the door then fetish wear inside is allowed (minimum nipples and genitals covered, please).
No cameras allowed (including cell phones). Do not take photographs or video of anyone without the express permission from an LBT Board Member. Do not post photographs or video of anyone without express permission.
Outing
Outing another member is expressly forbidden. Sharing someone's vanilla life details or posting photos of them without permission is considered outing. A group member who outs another member will receive a ban from participation in Les Bon Temps events and be reported to other local BDSM group leadership.
These rules are mutable and subject to change without warning.
 Jump right to the comments 
Other local BDSM parties in Alabama (AL)