Huntsville Alabama BDSM FetLife group Fetish & BDSM Club
Address: Huntsville, AL, USA
Fetlife: https://fetlife.com/groups/14269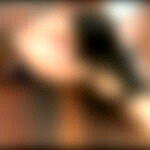 Huntsville Alabama BDSM is an online group for those who are interested in, or are currently participating in the BDSM lifestyle in the Huntsville, Alabama area.
Rules:
STOP! Before you place a personal ad…
(Or anything that MIGHT be construed as a personal ad)
READ RULE #5
Discretion is paramount. You may use your own "real" name (and other information) in your posts, but should NEVER assume that it is OK to reveal any personal information about any other member of the group.
Be civil and respectful. Informed and respectful discussion and debate is both permitted and encouraged, but we will close / delete / ban (as we deem appropriate) any uncivil discourse and / or perpetrators. This includes things like rumor, gossip, or drama fueled passive aggressive (or other) rants. If you must post such things, do so on you own page.
No promotion of the activities of other groups in Huntsville Alabama BDSM, but feel free to post them in Huntsville Alabama Kinky Calendar.
There may be other rules. Please don't make us come up with more rules, because we may just name them after you. (No, not your real name, see rule #1) If you THINK that you MIGHT be venturing into murky waters, PM one of the moderators.
PERSONAL ADS:
A/ There is a sticky post named "Personal Ads", post your personal ads here. Personal ads posted elsewhere will be deleted, and the OP may be banned. We've tolerated more than we should and now you've been warned.
B/ A personal ad is used by a single member or small group of members to attempt to initiate BDSM, sexual, or other activity with another member or small group of members.
C/ Posts that include the group as a whole should be posted in the main forum. Posts like "Hey, lets all go bowling, 3pm Plamore Lanes!" or "Informal munch at Coyote Grill" are examples of this.
D/ The first line should be in this format: [WHO] seeks [WHO/WHOM/WHAT] for [WHAT ACTIVITY]. Good Examples: "SWM ISO School Teacher to whip a naughty school boy" or "SBF seeks Sexy TV to feed Oreo cookies to me while I'm tied up naked sitting on traffic cone". Bad examples: "HERT U THN MK U DRANK ANTIFREEZE", "KNEEL BEFORE ME, WORM! I DEMAND YOUR SUBMISSION!". You don't have to use personal ad codes but it is encouraged. Remember, this is an advertisement and you are selling yourself. Success depends on your ability to be clear and concise as well as finding someone that likes your desired activity
E/ Posts soliciting members of the this group to join a Kik, Line, Hangouts, or other chat type group MAY, at the discretion of the moderators, constitute a personal ad. Such posts that discriminate against any class or group of people will be removed. Prior permission is recommended.
Harassment will not be tolerated. The target of harassment and the group admin will decide if it is harassment. All evidence will be considered.
Absolutely no ads for commercial items, private business ventures, services for hire shall be posted anywhere in this group. They will be deleted.
Blocking a moderator will result in banishment from the group. Period.
Violation of the spirit of a rule shall constitute a violation of the rule itself. If in doubt, ask a moderator. Permission trumps forgiveness here.
If you have questions, comments, complaints and if you feel you are being harassed, please contact a group moderator.
 Jump right to the comments 
Other local BDSM parties in Alabama (AL)