Baldwin Alternative Lifestyle Leather Society (BALLS) FetLife group Fetish & BDSM Club
Address: Baldwin, Alabama, USA
Fetlife: https://fetlife.com/groups/18025/about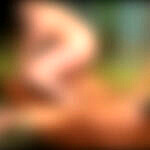 A BDSM group for kinksters living in and around Baldwin County Alabama
Presently we are holding a meeting and demo on the third Saturday of each month. A Dinner / Munch immediately follows. In addition we from time to time hold special events after the dinner.
Rules:
Respect the privacy and rights of others in the Group
Have Fun!
NO ONE under twenty one will attend a BALLS Demo. What happens at BALLS, stays at BALLS. We will not put our group, our gracious hosts at the bar or anyone else present in jeopardy. Period.
 Jump right to the comments 
Other local BDSM parties in Alabama (AL)