BBW & BHM of the Southeast FetLife group Fetish & BDSM Club
Address: Alabama, USA
Fetlife: https://fetlife.com/groups/12485/about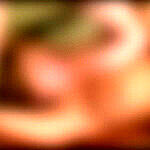 New members Intros, 1-liner Hellos, etc, go HERE only. No creating threads just to say hello or new here.
NEVER title a thread as just "Hey" because it drivers owner nutz.
This group is for all BBWs and BHMs who reside in the Southeastern part of USA (and our lovers/partners/friends/admirers who also live in the region) to get together and discuss BBW/BHM topics, activities, and events, in our area.
You are a BBW or a BHM when you can say proudly, "I am beautiful/handsome, I am ample, I am sexual, and you want this!" It is self identity not an elected title.
BBW = Big Beautiful Woman
BHM = Big Handsome Man
All regional kinksters/fetishists welcome as long as they are not anti-Big (and not fixated on weight loss). Polite posts asking about group meeting with others is fine, even admirers looking to gather with Big Hotties at BBW & BHM events, however blatant personal ads posted solely for sexual solicitation, finding playmates, or any other 1-and-1 relations/encounters, are not appropriate. And when posting please include enough information about yourself or the situation that members know what you are talking about, expecting others to read through your whole profile is not polite and some members are on cell phones with low capabilities so they cannot easily click over to your profile then back to the post.
geographic area defined as Southeast:
Alabama
Georgia
Kentucky
Louisiana (grandfathered in)
Mississippi
North Carolina
South Carolina
Tennessee
West Virginia
Rules
No personal ads looking for any sort of private encounters or relationships. If you live out of region and post a personal ad you will be immediately banned instead of warned.
No personal ads applies to BBW & BHMs as well as "Chubby chasers" and others. Saying you want find or create real life BBW & BHM groups/munches, or just want to get a bunch of folks together for coffee/event, is okay because that is social. Saying you want to meet specific type of person for play, sex, relationship, is a personal ad. Looking for gangbang/multiple players for sex is a personal ad. Asking if others will be at a specific event/location so that maybe you all can gather as a sort of BBW & BHM contingent at the event is great, but advertising for a date at an event is a personal ad.
No "hate speech", especially regarding sizism (either direction).
That means don't insult big or little people just for there size, do not insult anyone just because they do not agree with you, and don't disparage the group owner when he reminds you of the group rules you agreed to follow as a member.
No focusing on weigh loss processes (your's or anyone else's) or purposeful weight gaining (known as "feeders" and "gainers").
No threads just to advertise items for sale. That includes people (no posts mentioning or advertising paid services).There are several other groups for saling and buying. Posts asking about or addressing the topic of gear specifically for big people will be considered on an individual basis.
No event postings unless the hosting group and/or event is specifically BBW & BHM inclusive and supportive. And must not inappropriately discriminate against adults of specific ages (law says 21yo or older for alcohol venues, 18yo and up is an adult by FetLife rules, any other age barriers are inappropriate). All events are investigated to insure they fit, so to avoid any public embarrassment please run it by the Group Owner privately first.
Do not start a new thread just to say Hello or other short Intro. Threads are for discussions, so please feel free to post discussion threads.
Do not start a new thread to advertise anything off-site or other FetLife groups, if you know of groups in BBW & BHM focused and in southeast then add them to the sticky: Resource: specific southeast location BBW/BHM groups, if they are not BBW & BHM focused then don't post them in this group.
I think it is silly that I have to add this but activity has made it mandatory…
this is not a group for asking about where to find clothes or shoes, please take those inquiries to BBW Clothing/Shoes Resource or Curvy Swap Shop
 Jump right to the comments 
Other local BDSM parties in United States of America (USA)