Birmingham FemDoms FetLife group Fetish & BDSM Club
Address: Birmingham, AL, USA
Fetlife: https://fetlife.com/groups/17202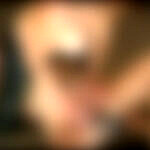 We welcome you to our FetLife group page!!! We are the dominant women in Birmingham, Alabama (and surrounding areas) and the submissives and switches who appreciate them. We have established monthly munches and possible annual (or semi-annual parties/events) as the times that we will formally meet. The munches are designed for meeting new members and visiting with established ones. Our parties/events will be available to those who are already established members and the new members who have been introduced to the group at a munch.
FetLife is open to the kinky public; as such, we will post munch info here for all to see.
Thank you in advance for attending our regular monthly munches and we TRULY appreciate you and all of your support.
Rules:
Be courteous, be respectful and be constructive in both your praise and your criticism.
Please do not use this group to post personal ads. If a post is deemed to be of said nature, it will be closed &/or deleted immediately. Thank you for respecting this.
 Jump right to the comments 
Other local BDSM parties in Alabama (AL)