Marshall Area Kinksters FetLife group Fetish & BDSM Club
Address: Guntersville, AL, USA
Fetlife: https://fetlife.com/groups/58604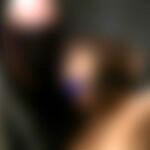 Marshall Area Kinksters (MAK) is a real world, real life BDSM and kink community group. We love the online fun but what we really strive to do is provide a safe environment for those interested in kink to come out and hopefully find a way to explore some of their desires. We are centered in Marshall county Alabama but we welcome folks from anywhere to come and take part. Mainly our members are from north and central Alabama as well as south central Tennessee.
Just a place for those kinky people of Marshall County Alabama and surrounding areas to meet up to see what and who is happening in and around Marshall County.
Marshall Area Kinksters is centered in Marshall county but is in no way restricted to staying within the borders of the county. We go where there is a need to serve the broader kink community. Be afraid. Be very afraid.
** MAK, is NOT a hook-up group, NO PERSONAL ADS, nor is it a place to post your "Hi, I'm new" thread, pimp your business/website/dungeon/Amway/pyramid scheme. **
Those posts will be deleted quickly and without explanation or apology.
Be nice. Play nice. Respect our other members
If you block the group owner profile you will be removed from the group. Seriously, why would you do that? Feel free to post about events, munches or group meetings. Ask questions, give advice or just have some fun.
Also, we will not tolerate SPAM, including excessive cross-posting, flame wars or anything that even remotely looks like cyber bullying or hate speech. Please check your pitch forks & torches at the door. Engaging in such behavior will result in being removed/banned from the group.
Please be aware, for the sake of the safety of our members, do not ask for the location of a munch or a social if you have no intention of coming. We will only give you that information a limited amount of times without you actually showing up. After what is considered a fair grace period (purely arbitrary and up to me, but usually about 3 times) you will be considered a threat to safety and security and no further information will be given.
As leadership, we reserve the right to recognize if someone's behavior is so toxic that it harms our community and make the choice, on a unanimous vote, to ban that person.
If you for some reason would rather email us, you can do so at [email protected].
Sometimes email is easier than fet-messages. It's nice to have options.
"Huntsville, Alabama, United States"
"Guntersville, Alabama, United States"
"Albertville, Alabama, United States"
"Boaz, Alabama, United States"
"Arab, Alabama, United States"
"Gadsden, Alabama, United States"
Rainsville, Sylvania, Henegar, Ider, Flatrock, Albertville, Boaz, Gadsden ,Fyffe , Fort Payne, New Hope, Owens Cross Roads, Grant, Oneonta, Douglas, Snead, Attalla, Rainbow City, Collinsville, Section, Dutton, Scottsbooro, Stevenson, Geraldine, Crossville, Horton, Altoona, Brooksville, Blountsville, Woodville, Gurley, Skyline, Sardis City, South Side, Glencoe, Hokes Bluff, Hartselle, Trussville, Cullman, Ballplay, Centre, Cedar Bluff, Leesburg, Chattanooga, Trenton, South Pittsburgh
 Jump right to the comments 
Other local BDSM parties in Alabama (AL)