Huntsville Alabama Kinky Calendar FetLife group Fetish & BDSM Club
Address: Huntsville, AL, USA
Fetlife: https://fetlife.com/groups/93097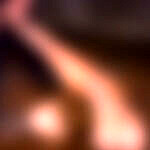 A listing of events within a 300 mile radius of the epicenter of culture that is Huntsville, Alabama.
Rules:
Do not criticize, defame, etc…posters, clubs, events, political celebs etc… ANYONE.
Arguments will be settled by the mods.
Postings must concern events that deal with kinky, sexual, or lbgt. No intro posts. No personal ads. No garage sales.
One post per event. Discussion and corrections shall occur as comments of that post.
 Jump right to the comments 
Other local BDSM parties in Alabama (AL)