Pensacola Kinksters Fetlife group Fetish & BDSM Club
Address: Pensacola, FL, USA
Fetlife: https://fetlife.com/groups/15419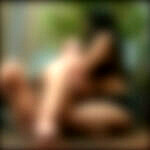 The purpose of the group is to Service the greater Pensacola area.
I'd like this to stay a drama free zone, I just don't have the energy for that.
Rules:
Don't be a prick. You can be a dick, that's funny, and I'd break my own rule.
Don't post anything heinous. Let's face it, we're all kinky and we all want to know what's going on in the area, but if I feel it crosses some serious lines, it's coming down. Don't worry, I'm not actively trying to take anything down.
 Jump right to the comments 
Other local BDSM parties in Florida (FL)