Brevard Kinksters Fetlife group Fetish & BDSM Club
Address: Brevard County, FL, USA
Fetlife: https://fetlife.com/groups/46595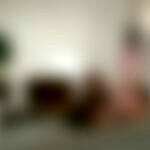 We are open to all ages 18 and up. The Brevard Kinksters is a kink friendly group located on the east coast of Florida. in Brevard County. We have members from, Palm bay , Melbourne, Cocoa , Cocoa Beach , Titusville , Orlando , Kissimmee , Daytona Beach , Vero Beach and other cities local to us and our munch. We have grown since we first started and try to put together several events a month. Our local Meet and Munch meets the third Wednesday of every month at Maestro's in Palm Bay from 7:30pm to 9pm. We are a super group of people and would look forward to welcoming you and meeting you.
Rules:
Want to post your event here? Want to just say hello? want to tell us something wonderful? Feel free and post away, we welcome you. If you want to post personal meet up ads, hook ups or offers of sex post them here. https://fetlife.com/groups/103584 or they will be removed. If you have any questions please feel free and contact us.
Treat others with respect and they will do the same.
Dress code for meetings in public place is street attire collars are welcomed but no fetish wear please. Let's save that for the night time.
If you have a problem with someone in the group please try to handle it privately or bring it to the attention of a group leader. So that it may be resolved.
Privacy is so very important keep that in mind.
We want to be invited back to the places we meet at so lets have fun but keep it clean fun. Our meetings are going to be held in public places. So we won't be the only people there.
We reserve the right to ask anyone being disruptive or harmful to others to leave. This group is meant for a fun social get together where people with alternative interests can get together.
Ok now that all the rules and stuff are out of the it's time to kick back and have some fun. We are looking forward to getting to know everyone.
If your main profile picture is of your dick or vagina and you post it to our members area, you will be put in a time out from the group until you update your picture and notify us of the change.
If you have any suggestions please feel to send a pm
 Jump right to the comments 
Other local BDSM parties in Florida (FL)