Miami play parties Fetlife group Fetish & BDSM Club
Address: Miami, FL, USA
Fetlife: https://fetlife.com/groups/18759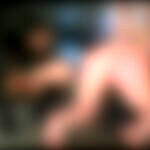 My fellow Miami area kinksters,
Why is our city lacking a strong sense of community among us kinksters? In a city full of bright minds and beautiful people, how come we have not built a more cohesive scene? Why are play parties in Dade county so rare?
I know there are others out there who feel the same! If you too would like to see Miami with a stronger community, join the group! This lets us keep each other posted about lifestyle-friendly events in and around our hometown. With enough interest, we may just have to host parties all our own!
Please read and follow the group rules by clicking the link below.
Blocking Moderators will result in being BANNED from this group.
 Jump right to the comments 
Other local BDSM parties in Florida (FL)