D/s Tampa Florida Fetlife group Fetish & BDSM Club
Address: Tampa, FL, USA
Fetlife: https://fetlife.com/groups/3542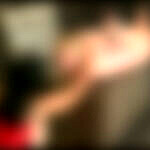 NO PERSONAL ADS outside of the sticky thread. PERIOD. This is NOT a dating list. No solicitaion ads for professional Dom/me services, either.
This is a place for lifestylers in the Tampa area to come together and talk about all kinds of topics. What is on your mind? What questions do you have? What conversations lay in your brain? We want to hear from you!
EVENTS: You may post local/virtual lifestyle events like classes, group outings, munches, rope events, lifestyle socials, leather nights, play parties, conventions, demos, etc, that are suitable for the general (18+) public. DO NOT post gangbangs or other sex-centric events, where sexual activity is the primary feature of the event, because there are plenty of other groups for posting those.
NOTE: Please, READ OUR RULES before posting. We have sticky posts for things like personals, etc. If your posts are disappearing, that might be why. We don't give warnings for rule violations. Violations of rules can get you removed and banned from the group.
 Jump right to the comments 
Other local BDSM parties in Florida (FL)