Aurora Illinois Kink Fetlife group Fetish & BDSM Club
Address: Aurora, IL, USA
Fetlife: https://fetlife.com/groups/28916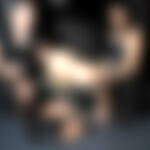 A meeting place for kinky, poly, sex-positive people in and around the Aurora (Illinois) area to meet, talk and and mingle. We also welcome announcements for groups, clubs, activities, and events happening in, or of interest to, those living in Aurora, the Fox River Valley, and western suburbs.
Just about anything goes as long as you are being nice and respectful.
Rules:
Don't go looking for a quickie. We don't object to a clever well-thought-out add in the open forum, telling us about yourself, and what you're looking for or interested in, but this isn't a "hook-up" group. We get it — (honestly we're all horny looking to get laid this weekend) — but you are not going to win friends, influence people, or "get lucky" with an unimaginative ad saying, "I'm horny – wanna do me tonight?!" . . . *Trust me! ~* these types of posts, don't work. If you don't believe me, then there are still plenty of places on Fet where you can post looking an ad looking for a "quickie" or a short-notice, no-strings-attached "hook-up" — but this isn't one of them.
• Don't spam/troll. We don't object to a well-thought-out ad, (posted on occasion) in the open forum, but I'm going to start getting cranky if we see the same people posting the same type of ad every week.
• Most of all, play nice and be respectful of others. If you have any thoughts, questions or concerns, feel free to send us a note!
 Jump right to the comments 
Other local BDSM parties in Illinois (IL)