Illinois Personals! Fetlife group Fetish & BDSM Club
Address: Illinois, USA
Fetlife: https://fetlife.com/groups/18890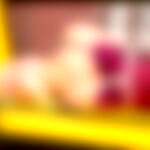 This group is for anyone in IL or nearby to meet their match! Doesn't matter what your d/s status is, all are welcome. Please see the rules! No asshats allowed!
Financial predators will not be tolerated and most likely banned from our group. Financial Doms and Dominatrixes— YOU HAVE BEEN WARNED!
Invite your friends!
Rules: (these could be updated at some point)
**Please include location (or an area if you want to keep exact location private)
**Please don't type a huge paragraph, keep the ad simple if you want someone to read it.
Post only one personal ad a week please!
Negative, unrelated, or sarcastic comments in reply to a personal ad will be deleted by a mod. If there's any issues with an offensive member, message a moderator.
Please reply to personal ads by messaging the person, not by replying in public. Keep the communication private on that.
INVITE YOUR FRIENDS AND LET'S GROW THIS GROUP!!!!!!
Please don't repost ads if you already have a recent ad that's easy to view.
AND NO BUMPING TO THE TOP.
 Jump right to the comments 
Other local BDSM parties in United States of America (USA)