Chicago Area Crossdressers Fetlife group Fetish & BDSM Club
Address: Chicago, IL, USA
Fetlife: https://fetlife.com/groups/21359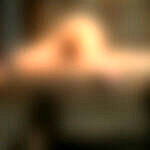 Crossdressers across the Chicago area and the people who like us!
Rules:
Don't be a dick. Or we'll do what crossdressers do and tuck you away so no one sees you.
Keep all topics related to cross dressing!
Post all events in the Events sticky!
Have a profile if you're trying to meet people.
Don't make posts that are degrading to anyone.
Repeat posts will be deleted.
 Jump right to the comments 
Other local BDSM parties in Illinois (IL)