Central Illinois Younger Kinksters Fetlife group Fetish & BDSM Club
Address: Illinois, USA
Fetlife: https://fetlife.com/groups/10832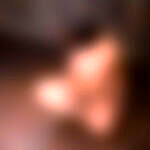 This group is for the under 35 crowd out there who don't know what to expect from munches and play parties in the Central Illinois area. We hope to alleviate some of your fears and shyness about going to these events as well as organizing groups of friends to go to these events. We want you to feel comfortable with getting involved in the local community. Please use this space to introduce yourself to other younger kinksters.
ATTENTION: This group is not affiliated with any munches in the area. For more information regarding munches, feel free to join the other Central Illinois groups!
Rules:
No personal ads are allowed in this forum. All personal ads will be removed as soon as they are seen. Repeated offenses will result in ejection from the group.
 Jump right to the comments 
Other local BDSM parties in United States of America (USA)