Chicago Age Players Fetlife group Fetish & BDSM Club
Address: Chicago, IL, USA
Fetlife: https://fetlife.com/groups/12807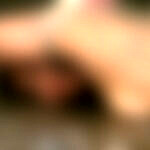 For those in the Chicagoland area, and a few mid-western neighbors, who are interested in Ageplay & all its' forms. Whether you're curious and want to see what it's all about or whether you've been playing at it for years. For "parents", "relatives", caregivers, authority figures, and littles of all ages.
Especially for ageplay related event announcements. Munches, events and play parties are all venues for you to get to know other age players and work to create your own relationships and scenes.
Ageplayers usually eroticize childishness or youthfulness. To be clear, Ageplay is not pedophilia, Ageplay occurs uniquely between consenting adults. Play can be sexual or non-sexual, depending, of course, on the players involved.
Like many things in the lifestyle, our motto is "to each his own!" So, please start a discussion of your own with questions, ideas, or personal anecdotes.
Rules:
ust be nice, kids. Keep things positive. Please note, due to the Fetlife TOS, please only talk about ageplay, no talk about actual minors. I'm sure you all know that, but we must abide by the TOS.
Also please leave out the personals from the board we have a sticky thread for that. But feel free to leave an introduction in the sticky and join in the conversation threads. And please ask before advertising on our board.
Feel free to start discussions and enjoy
Also remember we have a monthly munch members are welcome to.
Be aware repeated violations of rules may result in being banned.
 Jump right to the comments 
Other local BDSM parties in Illinois (IL)