Fayetteville, NC Kinksters Fetlife group Fetish & BDSM Club
Address: Fayetteville, NC, USA
Fetlife: https://fetlife.com/groups/14228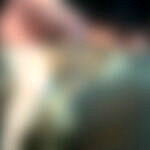 This group is intended as a place for those of us in Fayetteville to chat, make friends, and find out about events in and around Fayetteville, NC.
Please limit event announcements to large regional or international events, and events in areas in and around Fayetteville, NC.
Purely commercial advertisements will be deleted.
Rules:
You may not block any group owner. If it is found or reported that you have blocked a group owner or admin you will be removed. If you join again without unblocking you will be banned.
Do not post announcements for upcoming events more than once a month per event.
Do not post purely commercial advertisements.
Do not attempt to "out" anyone for online behavior conducted elsewhere on this or another site that you feel was disrespectful.
If you start a thread do not go back and edit it later because you don't like the response you got! You can feel free to post again and clarify your point or position, but do not go back and edit the post.
Be nice to each other and act like grown-ups!
 Jump right to the comments 
Other local BDSM parties in North Carolina (NC)