Asheville Modern Kink Fetlife group Fetish & BDSM Club
Address: Asheville, NC, USA
Fetlife: https://fetlife.com/groups/35921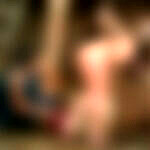 Asheville Modern Kink (AMK)is a benevolent, educational and social group for adults interested in exploring the BDSM lifestyle. AMK is open to any gender or sexual orientation. AMK desires to create a safe, sane and consensual environment where one can learn, explore, achieve and play. Any and all posts shall adhere to this.
AMK Clean up. Way Over Due! Now under way.
Site is now Monitored 24 /7.
First and only warning!
If you have a ? black box or a dick or cunt pic as a profile pic …..by, by …. so long… fair well. Gone!
This is NOT a Meat Market! Other groups exist for this activity. Any blantent post of this kind will be removed and poster removed from AMK!
To post events you must first get prior permission from group leader. From Pittypat or Lafeyette. All prior events shall be removed.
More to follow….
 Jump right to the comments 
Other local BDSM parties in North Carolina (NC)