For The Love of Daddy – So. CA FetLife group Fetish & BDSM Club
Address: California, USA
Fetlife: https://fetlife.com/groups/26593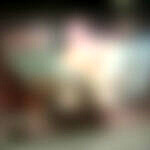 From Merry
Welcome! I'm very happy you found this group, and I want to encourage you to take an active part in discussions, whether you initiate them, or are a participant. Daddies are such an integral part of the Daddy/Ageplayer (or whatever choice of words you use) Dynamic. We all have so many beautiful and nuanced ways that we interact. Ideally this will be a place where we give each other the support and encouragement we need. We are undergoing changes that will take place on February 1, 2017, so please watch this space.
Network and connect with other Daddies and Ageplayers of any persuasion/gender in the Southern California area. Mommies are welcome as well. Although primarily a regional group, anyone, anywhere in the universe is also welcome to hang out with us and explore your passions.
Rules:
Below are some guidelines that we expect all group members to abide by. Don't test our good nature and patience.
Let's all get along, shall we. Be kind to yourself and each other. Disrespectful posts are subject to removal. Repeat offenders will be BANNED!
Please do not delete your original post. Edits are fine, but please add EDITED to the subject.
Group owner reserves the right to fix/correct spelling errors. (I can't help it, I have OCD)
BANNABLE OFFENSES INCLUDE:
Not following Fetlife's guidelines
Placing an ad in the general threads area (we have Stickies for that)
Writing sexually explicit items on this group (that's what your profile is for)
Having a nude or sexually explicit avatar (let's keep it clean, okay?)
 Jump right to the comments 
Other local BDSM parties in United States of America (USA)