CAPEX Fetish & BDSM Club
Address: Gastonia, NC, USA
Website: https://capex.info/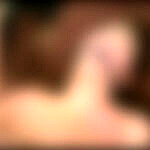 Charlotte Area Power EXchange, is a BDSM centric non-profit organization dedicated to providing education, support and a social network for its contributors in a safe, responsible and discretion-conscious environment. Since 2000, CAPEX has been a leader in the region for teaching the "safe, sane and consensual" creed of BDSM. Our group has an array of those who are quite experienced to those who are quite new, and can offer a sense of fellowship for people interested in the BDSM lifestyle.
CAPEX features monthly educational opportunities from nationally and locally renowned presenters who teach not only skill-related topics, but also topics related to psychological and emotional play, as well as relationship dynamics. Over the past several years, educational presentations offered by CAPEX have included topics such as Scene Negotiations, Personal Safety, Flogging, Rope and Bondage, Energy Play, Electrical Play, Wax Play, Bookblacking, Cigar Service and many other areas of BDSM interests.
CAPEX welcomes new contributors with an open mind and heart. We hope to see you in our extended family.
 Jump right to the comments 
Other local BDSM parties in North Carolina (NC)