Bergen County NJ Doms/Dommes seeking subs Fetlife group Fetish & BDSM Club
Address: Bergen County, NJ, USA
Fetlife: https://fetlife.com/groups/4072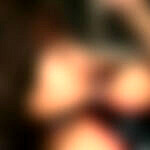 A group dedicated to bringing together submissives with Dominants in the Bergen County NJ area. THIS IS NOT A PLACE TO PUT ANY COMMERCIAL ADS , this is meant to be for people looking to meet other people. If your looking to promote your professional status there are places to do so. Please do not do it here.
NOTICE TO ALL if you place any ops on ignore or ban you will be thrown out of this group. NO EXCEPTIONS
Rules:
Please do not use this forum to promote any professional services, or events that are not open to any member to attend. There are many other places to place these commercial ads. I will delete all postings that violate this rule. Please don't make me do that, this is just to be a fun place to meet other people. Not a business listing. Thank you EFFECTIVE 1=5-14 If your posting as a Pro and looking to meet to collect money only YOU MUST so state in all your posting that you are seeking only PAID play not friendship. I will begin deleting posts if they do not adhere to this rule.
 Jump right to the comments 
Other local BDSM parties in New Jersey (NJ)