Barter for Kinksters – New Jersey Fetlife group Fetish & BDSM Club
Address: New Jersey, USA
Fetlife: https://fetlife.com/groups/28805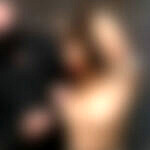 The group is inspiring by a similar one in Philly and this forum is for kinksters in New Jersey to barter skills, objects and stuff for other skills, items and "stuff". In this time of social and financial tough times – this group gives us the latitude to exchange skills.
Need help setting up for a party? Cleaning out your garage? Mowing your yard? This is a forum that allows kinksters to barter services or possessions for help, trade, or items
Those in and/or around /traveling to New Jersey can buy, sell, trade fetish gear: leather, clothing, furniture, toys, etc..
Barters of service for service/gear are also appropriate and highly encouraged. Example: house cleaning for an hour of rope bondage, etc.
Also, who are you looking for? A Dominant? A submissive? A slave? LTR or casual? Or, do you just want to connect with people who may live in the same area as you? This is the place where you can post your personal ad for a partner, play partner, pet or friend!
Conditions:
Your location (general/specific) must be in the title.
Remember, don't post addresses nor phone numbers. Share that private info in FetLife PM or other means of communication.
The group leader/s are not responsible or liable for any arrangements made through this group.
No sales of slaves or sexual services, please – keep it safe, sane and consensual – and do your vetting of prospective trades / partners!
This is just a posting group, use your best judgment before consenting to anything. This group will not take any responsibility because you make bad decisions. Have fun.
 Jump right to the comments 
Other local BDSM parties in United States of America (USA)