Original Las VegasBDSM Fetish & BDSM Club
Address: Las Vegas, NV, USA
Website: http://www.las-vegas-bdsm.com/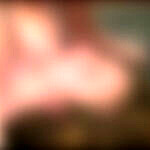 Welcome to the Original Las VegasBDSM group Est.1998. Las Vegas's Only exclusive BD/SM Group for Dominants and submissive/slaves that actually live a D/s life. Our group is By sponsorship or verifiable affiliation only. Minimum age for participation is 21 years of age! There are NO Membership fees!
Our MUNCH is open to the Public, however we do not wish to draw public attention. No fetish wear, tank tops, thongs, or any peculiar dress or ornate jewelry that draws attention. Conservative collars are permitted. All other events are private for members only! Please if you have ANY questions don't be afraid to ask. There is always someone that can answer your questions.. E-mail us or, Attend Our Friday MUNCH and have fun.
Rules:
Las Vegas BDSM AltLifestyles group, also Known as VegasBDSM group is a real time group of local people who gather as a group of like minded respectful individuals, The group is managed by Master Sonny and an appointed staff in conjunction with the Las Vegas Dominant Council which is comprised of the most experienced and knowledgeable lifestyle Dominants in the Las Vegas area. The purpose of the Las Vegas BDSM group is a dedication to the betterment of the BD/SM lifestyle in a safe, sane and consensual manner providing a safe and friendly environment for A/all.
Las VegasBDSM Altlifestyle group is a serious minded group of individuals and couples that are interested in learning and or live a lifestyle of Master, Mistress / slave, Dominance/ submission with or without Sadism or Masochism. A/all members must possess a high standard of Respect, Honesty and integrity and value Protocol and Rituals within the BDSM lifestyle.
List Members must be 21 years of age to attend munches and social events, and 25 years for active group private participation by invitation only.
All rules and guidelines are approved by the Las Vegas Dominant Council and enforced by Council members and VegasBDSM group management or appointed staff.
All members have equal Rights, any grievances can be submitted to VegasBDSM management or the Las Vegas Dominant Council for review and determination. All Council decisions are final.
VegasBDSM group does not profit or collect fees. Donations from friends as Members is required to cover expenses for special events only to cover each individual persons costs for a particular event. Advanced donations for special events that members are no show are non refundable.
No member shall be discriminated against because of age, race, color, gender, religion, social status or sexual orientation, However Management does reserve the right to refuse membership to whoever it deems necessary to protect the entire membership.
Las VegasBDSM respects the privacy of all individuals and will never divulge personal information about it's members.
Members may submit ideas or suggestions for the betterment of the group at any time in a respectful, courteous manner for consideration. Management will do whatever is necessary to improve the operation and the safety of the entire group.
Any Action by a member or members deemed unsafe by Las Vegas BDSM management or the appointed Staff can be reason for immediate and permanent expulsion from the group.
On Line list subscriptions do not constitute a real time membership. To be eligible to attend private parties or special events, members must attend munches or public events and be publicly known or sponsored by and existing member.
Members may bring guests to all events, and or recommend or sponsor people for full membership.
Members are requested to use proper honorific in communicating with each other, this is not mandatory. The use of honorific provides a reminder that protocols should be respected among like minded people, this also allows new people to be aware of the purpose of the group and keeps the proper perspective of what this lifestyle is about.
The exchange of money in return for any session activity, sexual favors or purposes of intending to buy services are strictly forbidden.
Las Vegas BDSM Public Munches are open to E/everyone, out of town visitors are always welcome to attend public events.
Vegas BDSM supports All Charitable causes. Legitimate organizations can advertise to help those in need of donations. This will promote fellowship and acceptance among the entire Alternative lifestyle community.
Recruiting Vegas BDSM Members for outside organizations or other groups is prohibited at All Las Vegas BDSM AltLifestyle group events and not limited to Public Meetings, Munches, workshops, Picnics or any Vegas BDSM Message board. Solicitations, placement of flyers, or outside propaganda is not ALLOWED without the express permission of the Las VegasBDSM management.
Las Vegas BDSM assumes no responsibility for the actions of members in what they practice in their lifestyle whether alone or at group functions, members who participate, participate at their own risk.
Mandatory rules
No means No! No touching other people without permission.
Members must be Respectful and orderly in all public places when in the presence of the group. Nudity or vulgar acts in public will not be tolerated.
Trolling, Flaming or harassing members either on list or at any function is not permitted.
Mass E-mailing without the permission of the group management is forbidden.
Las Vegas BDSM Munches and events will not be a recruiting ground for any other group, unless permission is previously granted by Vegas BDSM group management.
All Vendors must seek permission from management for the advertisement, or sale of goods. Vegas BDSM accepts no responsibility or liability upon anyone purchasing goods from a business or an individual at any function.
Any Member who causes any type of disturbance to the majority of the group will be suspended immediately by VegasBDSM management, pending a fair and final determination of action by Las Vegas Dominant Council.
Personal one on one issues are to remain between parties involved, public exposure of personal issues which cause rumors and others to take sides and causes distress to the group will not be tolerated.
Masters, Mistresses and Dominants are responsible for their submissives or slaves actions.
All submissive or collared sub / slaves are to be respected at all times.
No Dominant, Master, Mistress or Domme will practice any superiority fanaticism which effects the entire group. Superiority may only be practiced by Dominants on a consensual basis between themselves and their submissive or slave.
Las Vegas BDSM management Reserves the right to, amend, add or change rules, guidelines or policies at any time upon approval of Management in conjunction with the Las Vegas Dominant Council.
 Jump right to the comments 
Other local BDSM parties in Nevada (NV)