Las Vegas Dommes and subs Fetlife group Fetish & BDSM Club
Address: Las Vegas, NV, USA
Fetlife: https://fetlife.com/groups/5985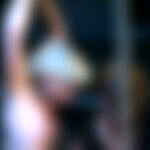 This is a group for Las Vegas NV area Dominant Women who would like the support and friendship of other Dominant Women in a setting free of dominant males. It is a place especially for couples (Domme wife, sub husband, for instance) to share and explore, grow and learn, play and have fun. Dommes still looking for their special sub are of course welcome too.
Please place Introductions in the proper sticky. Any other introduction posts will be deleted.
Rules:
Here it is….NO PERSONAL ADS. THERE IS A STICKY FOR THIS.
IF YOU POST A PERSONAL AD AS AN ADDITIONAL POST OR AN INVITATION SUCH AS 'HEY HORNY TONIGHT WHO WANTS TO DO ME EXPECT IT TO BE DELETED AND TO RECEIVE A TIME OUT. DO IT AGAIN AND YOU WILL BE BANNED PERMANENTLY.
 Jump right to the comments 
Other local BDSM parties in Nevada (NV)