Eugene classifieds Fetlife group Fetish & BDSM Club
Address: Eugene, OR, USA
Fetlife: https://fetlife.com/groups/12294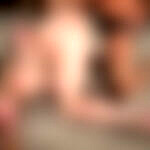 This group is devoted to finding play partners, Kinky Stuff, Personal Playing equipment AND advertisement for KINK businesses in the Eugene and surrounding area (If your wondering if you can post, please email the owners and ask) . DO NOT cancel or delete your post, if you need it taken down contact a mod and explain why. Please NO Business Posting their wares from out of area. Please keep your advertisement to KINK Items and wares. Please do not Spam this page. Your posting will be deleted, and you will be Persecuted!. Please no selling of "Illegal services" or Drugs.
When Posting please put something like this:
In the __Subject line__, post your gender, and a brief topic of what you are looking for. I.E.: Female, Switch Hitter, Looking for Bottom for a long Term play partnership.
or,
All Points Bulletin; St. Vinnies on Main St. Size 8, Leather Thigh High Black Leather boots. ( I wish)
Or,
Selling Floggers, Canes, and sharp Pointy things……
you get the Idea…
This is also a place where you can post munches, play parties, salons, open houses, educational kink meetings, other social kink occasions. The main criteria is: it has to do with kink. If you have any questions about whether or not your post is acceptable, please contact one of the group owners. If you post something that isn't appropriate and we have to delete it, we'll tell you what was wrong with it and why it was deleted.
All illegal post will be subject to search and seizure, and violators will be persecuted! wink
Rules:
Please NO OUT OF AREA Business Posting their wares, this is NOT a free forum for you to sell your stuff, LOCAL KINK Business only! Please no selling of "Illegal services"!!! Do your best not to Snipe at people's posts. You WILL BE spanked.
 Jump right to the comments 
Other local BDSM parties in Oregon (OR)