Seattle Area Personal Ads Fetlife group Fetish & BDSM Club
Address: Seattle, WA, USA
Fetlife: https://fetlife.com/groups/2408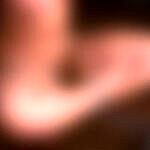 Posting an ad here is considered informed consent to any and all open commentary.
If such commentary is not desired, or a poster wants contact only through private message or via a provided link for commentary that they can edit at will on their own blog or website, PM a mod and it will be done ASAP (making the request as part of the post or a comment can be easily lost in the shuffle.)
An original poster may (by request) close a thread they started at any time.
Threads will not be deleted sequential to comments being contributed by other users in such threads.
What is the Seattle Area?
As a rough rule of thumb, the Seattle–Tacoma–Bellevue, WA Metropolitan Statistical Area – but this isn't the U.S. Census.
What is a Personal Ad?
In a nutshell: any post seeking to meet one or more people for social purposes. It doesn't have to be romantic or sexual in intent (though most are). Social does exclude commercial/business-related ads.
The above are descriptive, not prescriptive, and are evaluated by the mods on a post-by-post basis.
Posts looking for partners/participants in content creation for posting elsewhere are not personal ads, and will be deleted/closed subject to mod discretion.
As always, mod discretion is the key here, so don't try and game around this rule.
Remember that you are posting an ad!
That means you are trying to sell yourself and you desires to people that don't know you at all. You are most likely either looking for something very specific in a group of just thousands or offering something in abundant supply. Consider how your ad will read and appeal to your desired audience, and check out the Art of the Ad sticky. Craigslist style posts tend to go over poorly.
The Sticky Glory Hole exists for any non-personal ad topics one may wish to share in the group.
You are responsible for your own safety. Do take all needed precautions if you are meeting someone.
Due to SARS-CoV-2 and current social distancing, Seattle Area Personal Ads currently has no recommendations for public play as all such venues are currently closed and unavailable. ^To be updated in the future…
 Jump right to the comments 
Other local BDSM parties in Washington (WA)