Southeastern T Girls FetLife group Fetish & BDSM Club
Address: Savannah, GA, USA
Fetlife: https://fetlife.com/groups/20200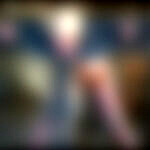 Southeastern Transgendered Group (also referred to as STG) is an open group based on the lifestyles of CD/TG/TS people. It includes both males and females from all walks of life. We are based in the South Eastern United States around Savannah, Georgia with members from pretty much everywhere.
Our mission is to build friendships among our members, ** build SAFE connections** in the communities, and education, and most of all to have a little fun in the process.
We welcome new members regardless of their location. Professionals who are friendly to our unique needs are also welcome to join.
One of our motto's is ITS NICE TO BE ME, and STG is a NICE PLACE TO BE.
We often have group outings or events, where many of us get together for friendship, support, and fun. We welcome everyone who can to join us.
RULES IN GENERAL
This is not a DATING SITE , do not post dating related stuff in this forum. Violators of this rule will have their status changed to "moderated" without notice and their post deleted.
Postings are allowed by any member, keep them respectful at all times. The use of real names is forbidden. The use of any content that can be interpreted by another member as a personal attack will not be tolerated.
NO DRAMA or FLAMING will be permitted.
Respect towards the entire community will be adhered to. NO! means NO!
NO ILLEGAL DRUG USE, possession of such substances, or talking/posting about it in any way, the fact association of the STG group with anyone who is engaging in illegal activity of any kind can be harmful to our groups existence. Therefore we have little choice but remove any member who engages in such conduct when we learn about it until we can deal with that person fairly around the issues presented to us.
During group outings or events, in cases where travel to another location is involved, when possible we try to have a designated driver. In such cases where another person or member is providing transportation or driving it is to be understood by everyone that for the duration of travel that person is in charge, and everyone is expected to chip in to cover the fuel costs of the person providing the transportation.
All rules are subject to the three strike rule unless there is an exception listed below, 1st offense = a warning, 2nd offense = 1 month suspension from the group, 3rd offense = BANNED.
Any member who THREATENS ANOTHER will be automatically banned. Anyone who ACTS IN A verbal or physically THREATENING MANNER towards another human being (REGARDLESS OF LOCATION OR TIME) will be banned and ask to leave group functions.
** THREATS of HARM either expressed or actual will not be tolerated and will be dealt with as the criminal offenses that they constitute, regardless of whether the offender(s) is/are a member of our group, another group, or the general public.
** MEMBERS are required to RESOLVE THEIR ISSUES WITH OTHERS outside the group, DO NOT BRING problems with others into our group dynamic. If a member or members are not able to resolve their issues with others in the group they are required to bring this to the attention of group leadership. Those involved will be be privately advised of the concerns raised. Those who violate this policy will be suspended from the group or moderated until they resolve their issues.**
All members are required to adhere to our privacy policy which is below.
PRIVACY POLICY
We recognize many of our members may be involved in other groups. In order to maintain and protect the privacy of our members as well as that of members of other groups,
we ask our members to KEEP DISCUSSION MATTERS to that which SOLELY INVOLVES OUR GROUP AND ITS FUNCTIONS.
if someone outside our group brings something up that INVOLVES ANOTHER GROUPS internal matters WE ASK our members to respond with the statement "such items do not involve our group or our mission". This is important for us to stay on track with our groups mission as well as maintaining our credibility in the community.
Anyone who violates this policy will be asked to take such discussions or matters to more appropriate forums outside of our group and when appropriate to the leadership of such forums.
Members who have problems or issues involving another member are asked to express their concerns with that member and if appropriate with a group leader, UNDER NO CIRCUMSTANCES is it appropriate to express such matters in our discussion forums.
Any discussion item/thread that violates this policy will be deleted or modified by group leaders without prior consultation.
STG also recognizes and respects any privacy policy of other groups in this same regard.
CONFLICT RESOLUTION POLICY
Part of STG's mission is to promote inclusion and recognition. We do not wish to be in competition with any other group and ask the other groups to accord us the same respect. We also do not wish to be drawn into other groups conflicts when they do exist and will accord the same respect to other groups.
If a STG function or event conflicts with another groups scheduling and adversely affects the other groups attendance we will reschedule our function or event if it is brought to our attention in a timely manner (not at the last minute) as long as such requests are done in a civil and respectful manner.
STG does not exist to resolve peoples problems, part of our mission is to connect others like ourselves and those who have like interests so we may accomplish the other aspects of our stated mission, it is not in our groups interest as a whole to get involved in such matters.
Human Nature Dictates conflicts will arise, our policy is to require our members to resolve their differences among themselves and and not bring negative dynamics into our group. In cases where we find our leadership has to step in to resolve conflicts where our members or other groups engage in a civil discourse that affects our group, our rules will be applied firsthand with additional steps taken by leadership if the need arises.
Any member who is either involuntarily removed from STG either for violating STG or Fetlife rules or voluntarily leaves STG because of interpersonal conflicts or drama with others in STG will be banned from further access to STG in order to prevent any future conflicts or drama.
 Jump right to the comments 
Other local BDSM parties in Georgia (GA)