South Dakota Kink Fetlife group Fetish & BDSM Club
Address: South Dakota, USA
Fetlife: https://fetlife.com/groups/17606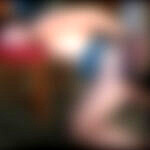 This group is intended for any South Dakota resident of any sexual variety – whether that variety be of orientation, (trans)gender, or paraphilia. This can be a place to discover new ideas for your partner(s) (or lack thereof, you autosexuals :-P) or to perfect ideas you already have with people who have sound advice to offer.
The BDSM creed applies here as it does everywhere else:
Safety, Sanity, Mutual Consent
I've heard the term LGBT before, but always found it too limiting. My own version is PLAAGBAT (Pansexual, Lesbian, Asexual, Autosexual, Gay, Bisexual, Androgynous, and Transgender). Hopefully that encompasses anyone wishing to post here.
Above all, I hope everyone can feel comfortable here and have fun!
Notice from PreciousPuddles:
The SDK site will be the primary outlet of information for the Brookings Area Social gatherings, as these events are open to all interested. Our purpose is to create a welcoming learning environment for "green" and "veteran" lifestylers, a time and place to share knowledge and get questions answered. We will have weekly topics of discussion and periodic demos for everyone's enjoyment.
~Puddles~
Rules:
Always completely be yourself so long as it never interferes with the ability of someone else to be the same.
 Jump right to the comments 
Other local BDSM parties in United States of America (USA)