Rhode Island Glory Holes Fetlife group Fetish & BDSM Club
Address: Rhode Island, USA
Fetlife: https://fetlife.com/groups/9273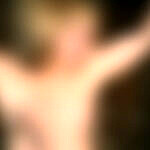 I have been interested in Glory Holes for some time now, but it is hard to find a decent, organized listing. So, I decided to make a group for each state. Open to all, but please only list holes that reside in this state, as there will be a group for every state. Try to list addresses if known, for those who may not be familiar with certain cities. Also, please list if said hole is serviced by males, females, or both, and what days are good to frequent them.
Rules:
Just be good to one another. I don't actively monitor all of my groups, so if anyone notices a problem please send me a direct message.
Please, do not PM/DM me to delete or remove your comments! I will only delete comments that are inappropriate, harassing, or threatening other members. Not getting a reply is not a reason for me to delete comments, otherwise I would be at this for all time, since I have over 50 groups, with thousands of members, that I have created.
Also, if you want a comment deleted because you for some reason are now embarassed or think you maybe shouldn't have commented for whatever privacy reasons, use your common sense before you comment or just "edit" it yourself. It is not my job to clean up after your indiscretions.
 Jump right to the comments 
Other local BDSM parties in United States of America (USA)