Rhode Island Fetlife group Fetish & BDSM Club
Address: Rhode Island, USA
Fetlife: https://fetlife.com/groups/320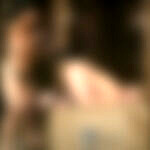 Anything and everything Kink & Fetish In Rhode Island !
Created to act as a central hub for Rhode Islanders on FetLife. An all inclusive, all ages, anything goes (as long as it's not illegal or against the TOU) group for Rhode Islanders interested in finding people with similar kinks & fetishes. It is also the only group in the State that allows advertisements of any kind. So make yourself at home here, tell your friends about it, get involved, and have fun with it. This is your group Rhode Island!
Post an intro…
Share an idea…
Pimp an event…
Ask a question…
Provide a response…
NOTE: Please do yourself and everyone else here a favor by putting some thought into your post before sitting down to create it. One-liners will be removed. There are other groups on FetLife, and moderators of those groups that are oblivious to that sort of thing. This is not one of them.
ALSO: If you are a Community organizer pimping your event here, be willing to allow our Network below to post Events in your group as well. We've taken our time to build this wonderful and ever-thriving platform for you to be heard, and we expect some love in return. Sharing is caring after all.
 Jump right to the comments 
Other local BDSM parties in United States of America (USA)