RACK (Rome Area Community Kink) FetLife group Fetish & BDSM Club
Address: Rome, GA, USA
Fetlife: https://fetlife.com/groups/91540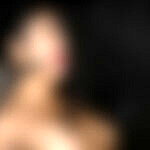 It is a group for people in Floyd county to keep up with the kinky happenings in the surrounding areas. Kinksters from all other areas are welcome also.
We are looking for like minded people in Rome GA also surrounding areas including but not limited to Cartersville, Adairsville, Calhoun, Dalton, Summerville, Lafayette, Centre AL, Cedartown, Rockmart, Bremen, Kingston, East Alabama and all areas I've left off of here.
Rules:
Drama is to be kept out of this group. Members are given 3 strikes for behavior unbecoming to the positive flow of the group. This can include, but is not limited to: harassment of other group members, non-consensual public humiliation, and general rudeness. Group leaders reserve the final decision as to what constitutes unbecoming behavior, arguing that decision will result in kicked or banned depending on the severity.
When you give respect, you become worthy of receiving it.
Banned members are not to be brought to events or functions as they are no longer allowed to be a part of the group. If a banned member shows up, they will be asked to leave the gathering; if they refuse, appropriate, legal actions may result.
Events:
If anyone wants to hold an event at their house, or other private location, they are more than welcome to do so if everyone is invited, then it can be posted in the group (like a munch or a group party).B )If only selected people are invited, the ones that you know, then please make an event and then send that link to each individual. Also it is suggested that you make a post on your wall, so friends can see it there as well. (if you need help with this, I am more than happy to help)
Banning/blocking group leaders:
A.)If you are a group leader in another group and that group has banned any of our leaders, you will be banned from this group. This completely bypasses the three kicks then ban rule.
B.) If you are a member of this group who blocks any group leader, you will be banned from the group. This also bypasses the three kick rule.
 Jump right to the comments 
Other local BDSM parties in Georgia (GA)