Nebraska Classifieds Fetlife group Fetish & BDSM Club
Address: Nebraska, USA
Fetlife: https://fetlife.com/groups/44610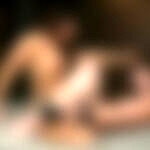 The place to post your personal ads for Nebraska only. Please follow what little rules we have!
Rules:
Post your region in your title. (Example: 24/m searching for submissive in town, NE)
Have a bit about yourself, and what you want to find in your ad.
if you already have an ad up on the first page, wait until it's on the second or further back. If you don't see it on the first page, you may post again. If you decided to use this allowance way too much, I will probably delete your ad.
Safety is very important and we don't condone placing yourself in an unsafe situation by meeting up for sex with strangers. Remember to put your safety first. Safe, Sane, and Consensual.
If there is more rules needed, I will add them.
 Jump right to the comments 
Other local BDSM parties in United States of America (USA)