Lafayette Alternative Lifestyles Fetlife group Fetish & BDSM Club
Address: Lafayette, IN, USA
Fetlife: https://fetlife.com/groups/6289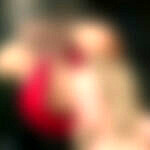 Welcome to the Lafayette, INDIANA Alt Lifestyles FetLife group!
We are a kink-friendly social group based in Lafayette, Indiana . Our aims are to provide an opportunity for lifestyle education, a sense of community, and a chance to network and get to know fellow members of the local community in a fun and welcoming atmosphere. This is a casual discussion board to further the word about Lafayette Alternative Lifestyles.
Lafayette Alt Lifestyles is a pansexual group which happily welcomes all people, age eighteen and over, regardless of lifestyle and gender orientation or level of experience. We provide the opportunity to get to know your fellow kinksters at various events, such as our pub nights and play parties. We also provide the opportunity to learn and grow within the kink community through education in the form of our demo/discussion nights and doing the planning that keeps the local community running at our business meetings.
We are a great group of people with a wealth and broad range of different experience and knowledge levels. If you possess knowledge or experience that you feel would benefit the group, please share with us! It is all of us together who will make this group a success. As a community, and especially as a growing group, we are only as strong as our membership and member participation.
Welcome! We hope we will see you at one of our various events!
Rules:
Please do NOT post any threads of a soliciting nature. This is not a place for personal ads. Try Indy Connections if that is your flavor. Any threads of this kind will be removed or closed by The LAL Board.
 Jump right to the comments 
Other local BDSM parties in Indiana (IN)